Shoaib Malik's Views About Sania Mirza In A Recent Interview
Shoaib Malik is a brilliant Pakistani all-round cricketer who has been serving in the national cricket team since 1999. Well, the cricketer also made headlines after getting married to the gorgeous and talented Indian tennis star Sania Mirza. Shoaib Malik and Sania Mirza's divorce news created a lot of buzz on social media. Amidst the confusion about their relationship status, Shoaib Malik has talked about his wife Sania Mirza in Samaa TV'S Had Kardi with Momin Saqib.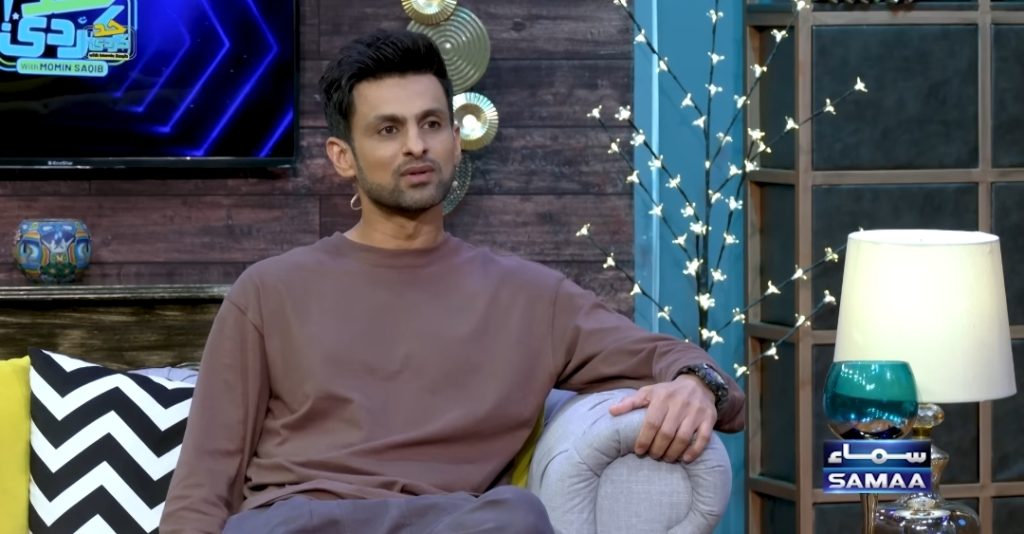 Talking about all the fame his wedding received, Shoaib Malik said, "See, whatever hype we got during our wedding was just because of Sania Mirza, no doubt, she's a super duper star and all the hype was just because of her". He further emphasized on celebrating the success of female family members. He said, "I think that even if you don't like anyone to be successful, just be happy in their success, and when your own family members become successful then you should be more than happy (you should not be staying calm), and you should celebrate it fully, be it the success of your sister, your wife, your mother, or your mother in law, it should be celebrated equally". Here is the link to the video:
The two ace sport stars are still quiet over the matter. Sania and Shoaib didn't affirm or negate their separation news, however, international publications revealed that the two are separated.